The U of T community is coming together with our clinical and industry partners to celebrate the 100th anniversary of insulin's discovery at the University of Toronto.
Stay up to date on the latest news and information, browse upcoming events, explore insulin-related content and discover our line of Insulin 100 merchandise.
Share in the Celebration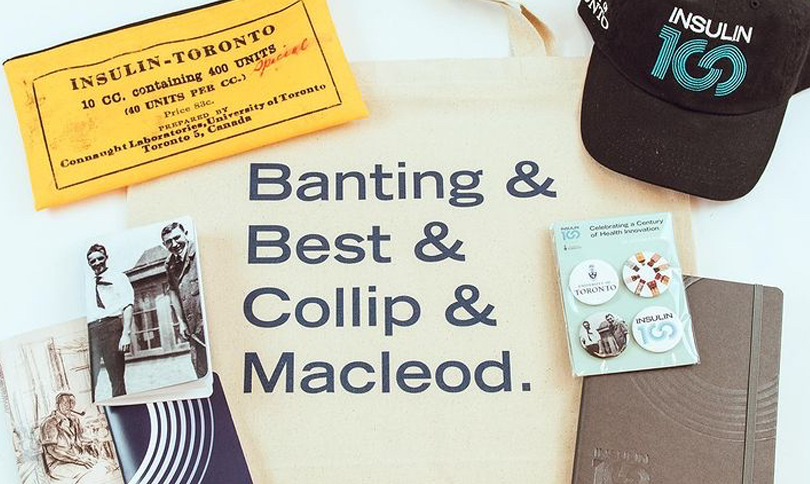 Wear your U of T pride with our curated collection of Insulin 100 merchandise. From t-shirts to tote bags to puzzles, check out our wide assortment of products celebrating the University's historic discovery of insulin and enduring impact on human health.